`

This young man needs our help !Click here to meet Chris




By the grace of God who entered my life as a direct result of the program of alcoholics anonymous,I have not found it necessary to take a drink or drug since August 3rd 1995.And for this I am very grateful!

The 12 Steps of Alcoholics Anonymous

FOR ANYONE NEW COMING TO A.A., FOR ANYONE REFERRING PEOPLE TO A.A.

Dailey Reflections, If you think you have a problem quitting drinking then leave me a note and I will help you find the help you need.Believe me friend if I can make it so can you!




Email me and i will be glad to help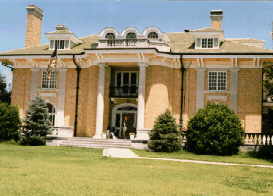 This is where treatment started for me.Click on the pic and find out more about this wonderful place.
Sign My Guestbook

View My Guestbook

If you have any other questions about AA you can send me a note or click on this animation.



To find out about Cocain Anonymous or Narcotics Anonymous click on one of these links..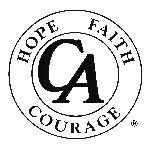 If you are family
or friends of an alcoholic.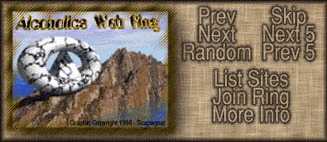 GO BACK TO TOP